How To Split String In PHP Using Delimiter - explode() Function
PHP String Functions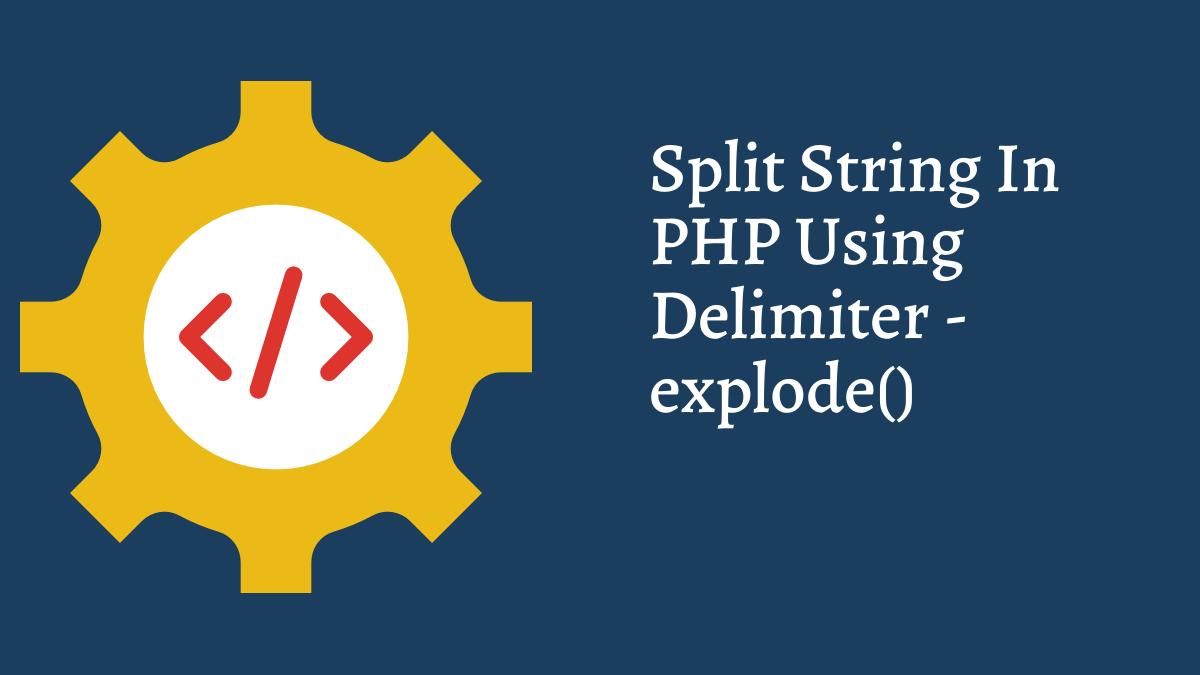 The explode() function in PHP is used to split a string into multiple strings based on the specified delimiter. It is similar to the split function in Perl.
The syntax of the explode function is:
explode('delimiter', 'string', [limit])
The delimiter is the string (can be one or more characters) used to split string. [limit] is an optional parameter and has the following values:
> 0: Returns an array with a maximum of limit elements.
< 0: Returns an array except for the last-limit elements.
0: Returns an array with 1 element.
Example 1
print_r (explode (',','one,two,three'));
Result:
Array ( [0] => one [1] => two [2] => three )
Example 2
$var = 'Learn PHP'; 
print_r (explode (' ',$var));
Result:
Array ( [0] => Learn [1] => PHP )
Example 3
print_r (explode (',','one,two,three',2));
Result:
Array ( [0] => one [1] => two,three )